John McGinnis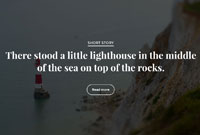 Ed Crane is an award winning broadcaster who  has been reporting on radio and television since 1979. He was hired by CBS News in 1982 at the ripe old age of 26, joining the late Charles Kuralt as the youngest CBS News Correspondent ever  to be let loose in the studio.
For the next 18 years, he proved a versatile journalist, anchoring hourly newscasts as well as the World News Roundup and  Network Special Reports.  Along the way Crane covered the Presidential campaign of Bob Dole, the primary adventures of disparate candidates Jerry Brown and Pat Buchanan, the Papal visits of Pope John Paul, and the mysterious crash and ensuing investigation of TWA Flight 800.
Looking to expand his broadcast horizon, Crane formed his own broadcast talent unit facilitating a variety of gigs; reporter and anchor for CBS Marketwatch, Anchor of the CBS News TV broadcast Up to the Minute. Anchor and reporting assignments for WCBS-TV, New York, The Wall Street Journal and Afternoon News Anchor for WCBS-AM, New York.
Known for his smooth baritone, Ed Crane has done a variety of Voice Over work. Among  his credits, Ed was the promo voice for CBS News This Morning, and the commercial voice of SNICKERS, MR. PIBB, SECRET DEODORANT  and numerous other advertisers..
Yes that was Ed interviewing a bunch of housewives about the Lays Chips that kept them within sprinting distance of a rest room, and you may have seen him on National TV representing a variety of cut throat lawyers. Well, they all pay on time.
Ed's rich journalism background is complemented by some interesting and fun acting credits, including the role of Newscaster #6 in the 2004 remake of The Manchurian Candidate with Denzel Washington, and the role of the real Mike Wallace in the 2006 movie The Hoax with Richard Gere.
In 2008, Ed pulled up stakes to be closer to his twin passions, consuming fine wine and playing mediocre golf at the best of venues. For 7  years,  Ed was The Co Anchor of The KFBK Morning News, where he developed the popular feature Crane's Corner, and took the broadcast from third to first place. In 2016 Crane's Corner found a new home at AM 1380 and later took the Corner to KHTK, where he also delivers the News in Morning Drive
Prior to coming to CBS, Crane worked for WBBM, Chicago. His career began at WIFR-TV, Rockford, Illinois. He is a recipient of the Chicago Headline Club Award and is a graduate of Northwestern University.
Crane is the President of Ed Crane Media, El Dorado Hills, California.