News, Views, Tales and Trivia from an award winning journalist, Ed Crane's unique perspective on Northern California issues and activities, as well as, national stories that just can't be passed up will leave you with a take on things you may not have had before. Start your day with Crane's Corner News and Comment and follow up with the bi-monthly full length podcast. You'll smile, you'll laugh, you may occasionally get angry but you'll always be informed and entertained.
John McGinnis
"I have enjoyed Ed's "Crane's Corner" for years, Ed is well sourced, knowledgeable and articulate.  He manages to convey substantive information through the lens of logic.  I never miss an opportunity to enjoy Ed's perspective."
John McGinnis, Former Sacramento Sheriff & KFBK Radio Host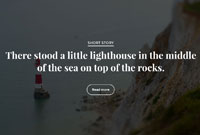 John McGinnis
"If you want to be entertained and informed, look no further than Crane's Corner. Ed Crane is one of the best storytellers in the business. Add to that his classic voice and forget about Netflix! You'll want to binge listen to every last one of his podcasts."
Julie Iannuzzi, Award Winning Network News Producer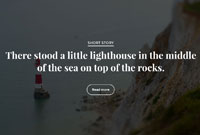 Crane's Corner
News, Views, Tales and Trivia from an award winning career journalist. Crane's Corner, the hugely popular feature on NewsRadio KFBK is now a podcast. The Crane's Corner Podcast will feature Ed's take on news and comment happening around Northern California, as well as, the national stories that just can't be passed up. Entertaining, informative, and balanced, something that's as rare in today's media landscape as a 20 game Kings winning streak. The familiar short form Crane's Corner News and Comment will be available three times weekly on Tuesday's, Wednesday's and Thursday's. Crane's Corner full-length podcasts will feature long-form interviews on today's trends. Ed Crane is a unique story teller, an experienced journalist, who has spent a career in local, and network radio and television and has covered some of the biggest stories of the last four decades.CBS News, The Wall Street Journal, three local radio stations, one TV station, Comstock's and Sacramento Magazines and The National Business Post have all been recipients of his work. He covered the OJ Simpson Trial, the 9-11 attacks, Blackouts in NY City, politics in Sacramento and he's been blessed by The Pope, screamed at by Bobby Knight and thrown out of an office by Tommy Lasorda. He's flown Air Force One for a story, ridden a Greyhound Bus for another, and chartered a boat to describe live, on scene, the sad, depressing debris field spread by the crash of Flight 800 over the waters off Long Island.If you have an appreciation for a well-told story, come equipped with a sense of humor and a moral compass and you'll enjoy Crane's Corner. For more information, visit www.edcranescorner.com The Crane's Corner Podcast is a production of Multipoint Content Strategies and Hear Me Now Studio. Executive Producer, Jeff Holden.
Episode 10: Jim Barnes On Why He is the Choice for Sacramento County Sheriff.
Sacramento County is going to be looking for a new Sheriff in 2022 as current Sheriff Scott Jones seeks a Congressional seat.  After 12 years as Sheriff and 33 years with the force, he's looking for something different.  His endorsed replacement is Jim Barnes, a 22 year veteran with the Sacramento County Sheriffs department.  Join our conversation as I talk with Jim about his motivation for the job, his interests and what he thinks he brings to the table.  Why is he a great choice?  With crime on the rise, challenges with the state legislature and legal entitlements now favoring the criminals, what really needs to be done?  Hear Jim explain his perspective and his expectations should he be chosen by the people as the next Sheriff of Sacramento County.  
In full disclosure, this interview was done before any other candidates arose and since that time, a current Assemblymember has also decided to run for the role as well.  Jim Cooper will also be on the ballot as of this point in time.
For more information and to see all the Crane's Corner interviews and stories, visit www.edcranescorner.com
Search Results placeholder